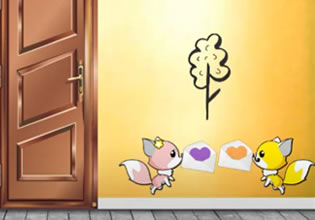 Find Fox Charlie – A Cunning Escape Adventure
Warren have been trying to find this very famous fox which is called fox Charlie. This little thing is cunning and very playful, but also magical and that's why Warren have been tracking him down for years now. That day though he might finally have the chance to find this critter. For he saw it and now the thing is trapped in a room in his house!
Warren couldn't help it but get giddy, for he had been trying to find Charlie all around, but now it is actually in his own home! Warren is thinking about what he needs to do here now for he can't just do something without thinking. Eventually he decided to free Charlie from the room so maybe they can talk face to face? Escape players, will you help Warren with this so that this long awaited thing can finally be accomplished?
Find Fox Charlie – A Cunning Escape Adventure is the newest point-and-click animal escape game created by 8B Games.
Other games by -
Walkthrough video for Find Fox Charlie – A Cunning Escape Adventure