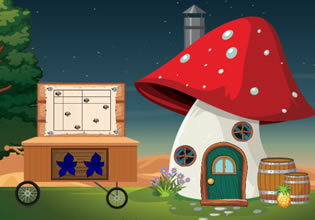 Find Fairy Girl's Missing Wings
Astrid has an unseen friend here in her home, it was a fairy and she lives with her there and her presence actually gives protection to the place from any evil thing. That's why Astrid keeps her and they help each other out whenever they need it.
And so that day the fairy needs help and it was very unusual. The fairy lost her wings and when she told Astrid, she gave the look of confusion for she didn't even know those wings were detachable. Well it seems that they are, and so Astrid is definitely going to help. Escape players, the fairy told Astrid that her pair of wings are somewhere in the house, would you like to help then so that they'll have some extra hands on this problem?
Find Fairy Girl's Missing Wings is a new point-and-click indoors item retrieval game developed by Games 2 Escape.
Other games by -
Walkthrough video for Find Fairy Girl's Missing Wings