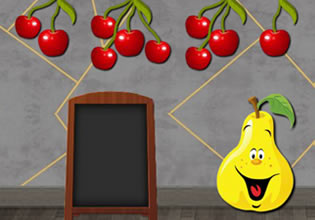 Find Delicious Apple
Your friend Dante just bought this batch of very special apples and he would like you to have a taste of it. Of course you took him up on his offer, for it is not all day you can have a taste of not-so typical apples. But as you arrived in his house though, you found Dante trying to find something and it was actually your share of his apples!
Dante is a little bit confused of where some of his apples are for he just placed them in places where they should. Now the last place to check is a room there and you now need to help Dante on this, for this room is locked and his key to it was missing. Escape players, you are going to have a taste of these special apples, so you will help your friend Dante here. Will you be able to find the key to this room and hopefully the apple is in there?
Find Delicious Apple is a brand new point-and-click item retrieval indoor game released by 8B Games.
Other games by -
Walkthrough video for Find Delicious Apple