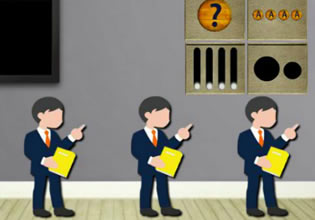 Find Cute Girl Tia
Marvin visited his friend in his home that day, but instead of finding his friend getting ready with the stuff they are about to take a look at, he found his friend trying to open this door and he had a concerning look in his face. Marvin asked his friend then what was going-on, that's when he knew that his friend's daughter Tia is trapped in her own room for the door would not open!
Marvin suggested the keys to it but his friend only said that it is missing. Okay, he needs to help find it then for his friend is only beginning to do that. Escape players, you will be playing as Marvin here now and you need to help. Will you be able to find the key so that Tia can be freed?
Find Cute Girl Tia is the newest point-and-click indoor rescue escape game created by 8B Games.
Other games by -
Walkthrough video for Find Cute Girl Tia