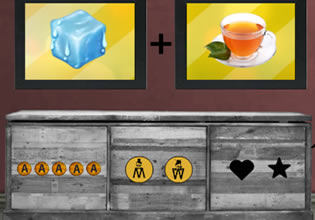 Find Cricket Player Tony
It's early in the morning now and Fredric's job is to gather all of the cricket players for their scheduled practice was today. They need to be up to shape for they are trying to win in the nationals here, such as the purpose of this practice. The first house Fredric is going to head to was Tony's, but as he got there however there was a problem, for now Tony needs help!
Tony was trapped in his own house and luckily he was able to yell-out from his window which unfortunately he was too big to pass through. This is not part of Tony's job but he will definitely help here, for someone needs it. Escape players, imagine you are now Fredric here, will you be able to free Tony there so that they can all get going?
Find Cricket Player Tony is a brand new point-and-click indoor rescue escape game released by 8B Games.
Other games by -
Walkthrough video for Find Cricket Player Tony