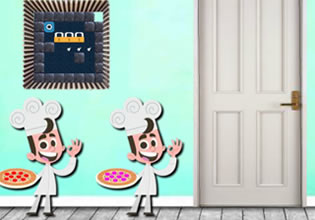 Find Chef Chris
Finally, the famous chef is now at your friend Henry's place and you can finally meet him after waiting for weeks. The famous chef is Chris and he is going to make something very special for Henry and his friends, that includes you and as a culinary student, you were very excited to meet this guy and this special dish he is about to make. But as you arrive at Henry's house though, there was an issue there and Henry is now trying his best to fix that!
Chef Chris is now trapped in this room in Henry's place and he had been trying to budge this door for a while now, but still it would not open. Henry needs help here for nothing he does works and he is starting to think that this door is busted. Escape players, your help is needed here now, will you be able to assist Henry here to free chef Chris from being trapped?
Find Chef Chris is a brand new point-and-click indoor rescue escape game released by 8B Games.
Other games by -
Walkthrough video for Find Chef Chris