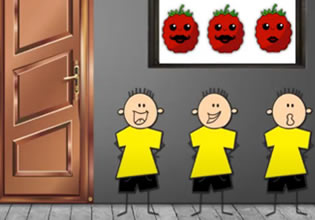 Find Carrot Doll
As Jeremy and his friend were talking in their house for he visited that day, his friend cannot concentrate for his daughter kept calling him for help and well he just answered eventually for the young would not stopping. She needed help with this room for it was locked and she couldn't open it, her carrot doll is in there and at first Jeremy's friend thought this was a simple problem, but when he tried it himself he also could not open the door, and to top that off he also couldn't find the key to it!
Now Jeremy's friend will help his daughter here and what can Jeremy do? He'll help here as well. Escape players, you will now be playing as Jeremy and you will help your friend open this door to get that doll. You just heard that this carrot doll is massive so you were now curious to see it.
Find Carrot Doll is a brand new point-and-click item retrieval indoor game from 8B Games.
Other games by -
Walkthrough video for Find Carrot Doll