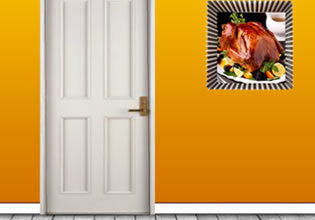 Find Barbeque Boy Enzo
It's time for the barbeque now in the backyard, but when you were about to call your boy Enzo for he will be in-charge of the grill, you couldn't find him and when you called, you only heard a tiny voice from him. He is somewhere in the house, you searched for him thoroughly until you found him trapped in his own room!
He couldn't open the door and neither can you, it seems to be stuck or something and for that you are going to need to find the key, for that might solve this problem. Escape players, you are now in the situation here, will you be able to find the key that will unlock this door so that Enzo can finally get out?
Find Barbeque Boy Enzo is a brand new point-and-click indoor rescue escape game released by 8B Games.
Other games by -
Walkthrough video for Find Barbeque Boy Enzo