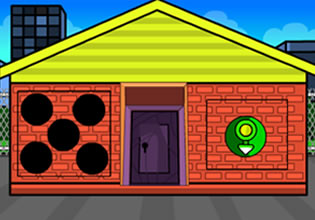 Fence Escape
The park's playground had just suddenly closed and as the only person who is left there, this young girl who was Cynthia was pretty concerned of her situation there, that's because not only there was nobody around to ask help from, the gates were really locked and the fence was too high for her to climb over.
Fortunately for her, you are here escape players and you are going to help her now. Climbing over or destroying the fence there in the playground is not an option, maybe finding the key to the locks of the exits can be possible, so will you be able to do just that? Look around, find clues, and use items so that Cynthia can finally escape from this place here.
Fence Escape is a brand new point-and-click escape game from 8B Games and Games 2 Mad.
Other games by -
Walkthrough video for Fence Escape