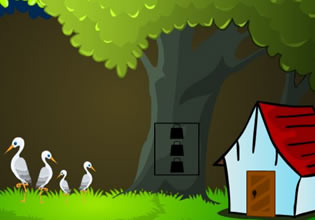 Farm Land Escape 1
The farm land was quite okay as Benedict roamed around it, but he needed to leave from there though for the night slowly started to creep in, but he had done that an hour ago though and unfortunately he didn't get himself out of there! He is now in this forest trying to find his way and carefully with the only little light he's got from the sun, soon it will be very dark there and who knows what's going to happen to him if he doesn't find his way out before then.
Escape players, Benedict seriously needs help there for his life is at risk now. Want to assist him with this then so he can safely get back to the farm or something?
Farm Land Escape 1 is another new point-and-click wilderness escape game made by Games 2 Live.
Other games by -
Walkthrough video for Farm Land Escape 1