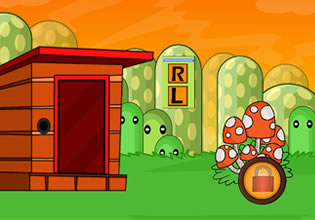 Fantasy Tribal Escape
This fantasy land is currently closed for maintenance, so as oppose to it being jolly all day, things were quiet. As part of the maintenance team there, Cory is currently checking some things in the place especially on safety, for he doesn't want anything to go wrong there when the staff and the visitors comes in. Well, somebody was actually in trouble there and he needs help!
There was one of the tribesmen here and he is trapped in a booth there! Cory knows this park hires natives from time to time just to promote their culture and all, but there shouldn't be any one of them for not even the staff are on duty today. Something must have happened and he got trapped in there. Okay then, Cory is going to need to find the key to this booth so he can free the tribesman and he can go back home. Escape players, would you like to help Cory on this then?
Fantasy Tribal Escape is a new point-and-click outdoors rescue escape game developed by Games 2 Jolly.
Other games by -
Walkthrough video for Fantasy Tribal Escape