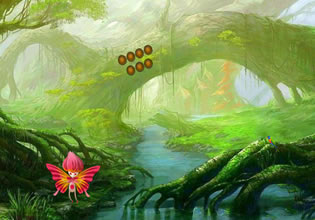 Fantasy Shine Forest Escape
The shine forest is a very strange place, but Derry is there that day for he was trying to find something and also, it is for an adventure. Everything was well when Derry was in the place, he is finding great things in there but the thing he really wishes to find is not surfacing yet, so he pushed further into the place. Little did he know he was pushing himself into a problem there.
Escape players, Derry is now in the verge here to become in serious trouble and it is too late now to fix this for he doesn't know that he was spiraling into one. Would you like to help Derry here then when the problem finally materializes?
Fantasy Shine Forest Escape is a new point-and-click wilderness escape game developed by Games 2 Rule.
Other games by -
Walkthrough video for Fantasy Shine Forest Escape