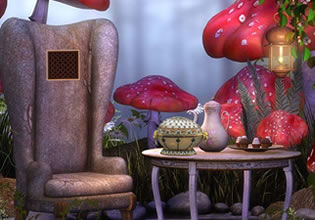 Fantasy Land Escape (365 Escape)
Astrid woke-up and found herself back in fantasy land! She doesn't understand, she just got from the place and now she returned? Because the place is a magical kind of forest, she definitely thinks this is because of magic that she is backed here, but she doesn't know what exactly happened though and the only thing left to do there is to find her way out.
Escape players, Astrid has another problem in the place, for she seems to be having a hard-time navigating, another weird thing to add to this already confusing situation. Will you help Astrid here then escape the place before another thing happens?
Fantasy Land Escape is another new point-and-click magical wilderness escape game made by 365 Escape.
Other games by -
Walkthrough video for Fantasy Land Escape (365 Escape)