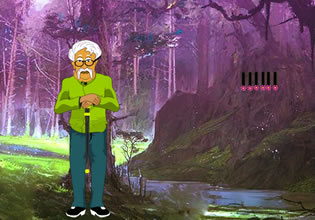 Fantasy Forest Oldman Escape
This fantasy forest is filled with mysterious things, but Ricky must go in there for this old man who entered the land never came out of it even though they agreed that he should be out in this specific time, that was an hour ago. Ricky is getting very worried now, for the guy could have gotten lost there and is getting more lost as minutes passes by. He needs to go in there and find him now.
Escape players, you will now be playing as Ricky here, will you be able to get into the forest with mystical capabilities and find the man in there who is lost and could potentially be in need of help?
Fantasy Forest Oldman Escape is a brand new point-and-click wilderness rescue escape game from Big Escape Games.
Other games by -
Walkthrough video for Fantasy Forest Oldman Escape