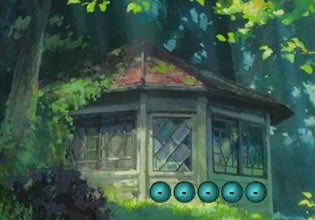 Fantasy Density Forest Escape
The land here is covered with thick trees and sometimes the paths that goes around the place can get very narrow thanks to them. Still that's good for the forest here is just as it is and have not been altered too much. That day Tony is going through the said place for he wishes to get to the other town and through this path here in the forest, he'll get there quicker. But as he made that attempt though it seems that it's actually going to take some of his time, for he just got lost there and he strongly thought he had taken a wrong turn there!
Tony have no idea where he made that mistake, but he is now trying to retrace everything and is keeping his eyes open. Escape players, imagine you are Tony here and you fear if you make another mistake there then it's going to be the worst of the worst this situation will become for you. Okay then get yourselves ready, keep your eyes open for any clues and just about anything that can help you escape from there.
Fantasy Density Forest Escape is a new wilderness escape game developed by WoW Escape.
Other games by -
Walkthrough video for Fantasy Density Forest Escape