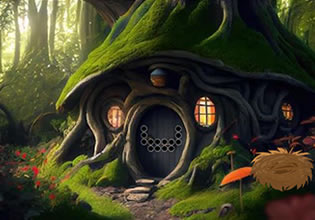 Fairytale Parallel Forest Escape
This land here is all magical and fantasy, nobody should be there really especially when they have no clue about the place, that's why Dante is there for as a person who knows the place well, he guides the lost and prohibits people from entering. That day however as he roamed around the forest, something happened to him and that's even when he knows the place well!
Dante got lost and it's not really the first time this happened, it's the first time in a while though. Dante might have fallen into a magical trap here and he knows what to do, but any help there for him will be mighty useful so he can get this problem solved. Escape players, come and help Dante here with this problem in the wilderness and be ready, for who knows what is happening here in this place.
Fairytale Parallel Forest Escape is a new point-and-click wilderness escape game developed by WoW Escape.
Other games by -
Walkthrough video for Fairytale Parallel Forest Escape