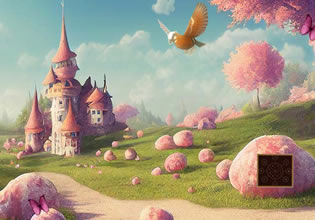 Fairytale Land Escape
The fantasy fairytale land, a place that always gives Jamie a big problem, for she gets lost in there every time. That day, she enters once again in the land to finally settle the score. In her previous tries whenever she gets lost in there, she receives help from anybody whom she can find. But today she doesn't want any and wishes to solve this problem on her own.
Escape players, imagine you are Jamie here and your adventure into the land which really looked like it was from a fairytale, begins. Will you be able to get out from there when you feel that you are finally lost?
Fairytale Land Escape is a brand new point-and-click wilderness escape game released by 365 Escape.
Other games by -
Walkthrough video for Fairytale Land Escape