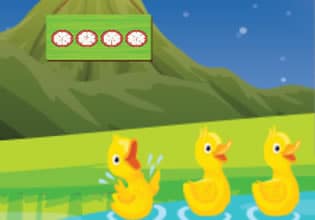 Fairy Girl Green Land Escape
There is a rumor that the vast wilderness here is being protected by a fairy, that's why everything there is lush and evergreen. Noah lives there and he had never seen such a being, he lives near the mountains there in a small house peacefully. But that peace will be a bit disturbed though, for that day he will come to see the being that he even doubts exists!
Noah has this cage outside his home for boar or fowl, but as he took a look at it again just to check it, he found what looked to be an overgrown dragonfly or something which and it's stuck in it! Upon closer inspection, he finally saw what it really is, and the creature was the fairy herself! Noah really doubted this at first, for it could be a ploy from his neighbors just to get him to believe to it, but it is there and it is showering light all-over the place! This is now real and he believes it finally, but he needs to get this creature out now for it really needs to be back to the wilderness. Escape players, Noah is shaking here and he cannot get his hands steady. Want to help him so he can free this fairy girl quickly?
Fairy Girl Green Land Escape is the newest point and click rescue escape game from Games 2 Escape.
Other games by -
Walkthrough video for Fairy Girl Green Land Escape