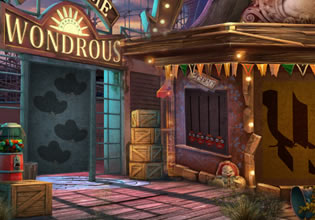 Fair Astronaut Boy Escape
Matt is going to rescue the astronaut here who had just landed back on Earth from the station in orbit. This astronaut wasn't even a man but just a boy! His capsule unfortunately broke-off from the rest of the team while reentry and he landed in this remote village which nobody even knows existed.
Now the reason why Matt is on the rescue directly for the villagers currently imprisoned the boy in one of their cells! They might have thought the kid was some sort of monster from the stars or something. Well, all of that is just according to intelligence and there is info too that the villagers there are hard to talk to. This is why Matt is going directly for the rescue for might be his only chance. Escape players, Matt needs to get this done in one go without incident, want to help him then so he can get this mission of his done successfully?
Fair Astronaut Boy Escape is the newest point-and-click rescue escape game created by Games 4 King.
Other games by -
Walkthrough video for Fair Astronaut Boy Escape