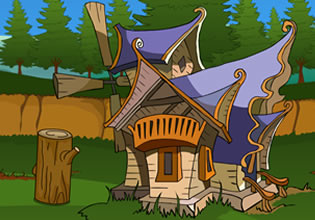 Escape The Rhinoceros Hornbill
This land here still has some rare animals living in it, that's why as a forest ranger there, Harman need to protect the place and he is even on the job of recording the animals he captures to be tagged and classified so conservation of them will be even more effective. That day, Harman captured yet another animal which was a definite rare one.
Harman captured a rhinoceros hornbill in his cage! This is the first time he captured something this big and also very rare. Harman already called for his colleagues to check the animal, but for now he'll need to find his key to the cage so when they come he can free the hornbill. Escape players, want to help Harman with this for at the moment he can't find his keys anywhere?
Escape The Rhinoceros Hornbill is the newest point-and-click item retrieval animal escape game created by Fastrack Games.
Other games by -
Walkthrough video for Escape The Rhinoceros Hornbill