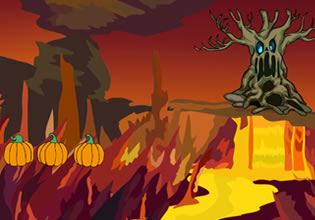 Escape The Green Devil
Stephen is now going to go in an active volcano for he is to rescue something down there. In the fiery pit, there is a cage there and it's not too big, in it is a green monster and it's actually a devil! Stephen is going to rescue that thing, and even though he doesn't really want to do this, he has no choice for he had already made a deal. Stephen needs to do this for he risks something very important to him.
Escape players, you will accompany Stephen on this as he traverses the pit to reach where this green devil is. Will you be able to help in getting it out then so Stephen can quickly escape the hot place?
Escape The Green Devil is the newest point-and-click monster rescue escape game from Games 2 Jolly.
Other games by -
Walkthrough video for Escape The Green Devil