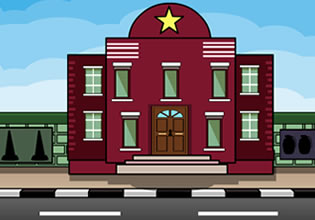 Escape The Cop
Your friend officer Carl just got himself trapped in one of the cells there in the station again, he keeps forgetting that this said cell is problematic and whenever it closes, the key is always hard to find for it always goes missing. What a combo they have, but you can't just let Carl there on his own though, you need to help your friend out of there for currently the station is understaffed and every officer could be needed at any moment.
Escape players, will you be able to find things that can free Carl there from being trapped in the cell? Find the key to it then somewhere in this station.
Escape The Cop is a brand new point-and-click rescue escape game from Fastrack Games.
Other games by -
Walkthrough video for Escape The Cop