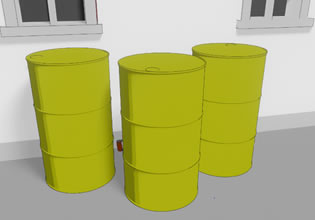 Escape Or Die 4
In the previous games, we joined Beth who tried her best to escape the place and she was able to do just that. But she didn't want to try it again though for it is difficult and intimidating for her. Next though we will join-up with Rodney who is ready to take on the place now. The rooms have been changed at some points and one can expect now that the difficulty has increased.
Escape players, Rodney is not bothered by that, but will that be the same to you? Come and join him here then, try your best and see if your skills and logic will allow you to quickly escape from there.
Escape Or Die 4 is a brand new point-and-click indoor escape game released by Isotronic. This game is a continuation of the previous one as its sequel, and is a part of the first game as the start of the series.
Update: Second room available to play!
Other games by -
Walkthrough video for Escape Or Die 4