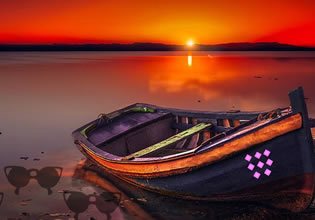 Escape From Sunset Beach
This land is beautiful especially the coastal area where Joyce lives. She never wanted to leave from this place, and almost every afternoon when the sun is about to set, she comes out to the beach watching the setting sun and hearing the crashing waves on the shore. She loves being in the mountains of rock formations that are scattered in the area there, but that day though when she ventured further in that part of the place, something happened and now she needs help!
Joyce got lost there and this is the first time this has ever happened to her! The sun is about to set and she fears that when the light is finally gone and she is still lost there, then she could possibly get into more trouble. Escape players, will you help Joyce here so she can get out of the area?
Escape From Sunset Beach is a brand new point-and-click beach escape game from Big Escape Games.
Other games by -
Walkthrough video for Escape From Sunset Beach