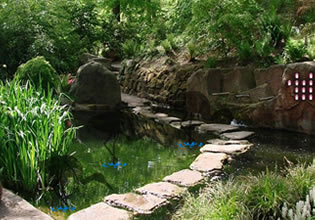 Escape From Rabbit Car Escape
Chelsea was visiting this beautiful garden which belonged to her rich friend just so to see the place for she loves plants. She was advised to watch-out for this rabbit on a small car though, for it might hit her in the leg or something which can be quite painful. Why would a rabbit be in a small car was raising Chelsea's inquisitive mind and is making her confused, but guess she'll know when she sees it in this place.
As she moves around the pathways, she found the rabbit and it is indeed in some small car, but the thing seems to be damaged though for it was missing a wheel. The rabbit was now looking at Chelsea like it was pleading for help, well she cannot ignore that and because she was a ways away from the house where her friend is currently, she decided to help this rabbit on her own. Escape players, you will now be playing as Chelsea here, will you be able to find the missing wheel of this car where the rabbit was so it can move along?
Escape From Rabbit Car Escape is the newest point-and-click item retrieval rescue game from WoW Escape.
Other games by -
Walkthrough video for Escape From Rabbit Car Escape