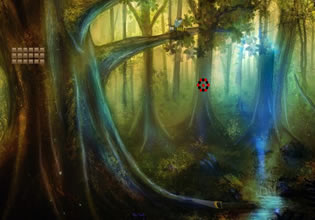 Escape From Phenomenal Land
Rudy is in the land which was not only very weird, but also phenomenal. One reason for that is when he goes to a different area there which was not at all far, the ambiance changes drastically like from serene green to an arid and dark wasteland! Well the place is not really normal and it can only be accessed through magical ways, Rudy has magical skills and that's why he is able to get into this fantastic land with ease. But he needs help there at the moment, for it seems that he had done something and now he is lost.
Escape players, this land is now making Rudy's life there a little difficult, that's why he needs to get out as soon as possible while he still can for he has a hunch things will only get harder if he stays. Will you help Rudy here as he tries to escape the place?
Escape From Phenomenal Land is the newest point-and-click strange wilderness escape game created by WoW Escape.
Other games by -
Walkthrough video for Escape From Phenomenal Land