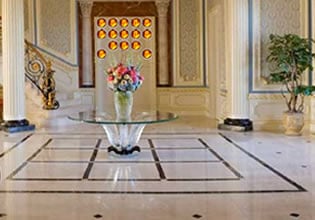 Escape From Luxury Mansion
There is a secret room in the luxurious mansion here and in it were horrors that had been committed in the early days of the place! Even then it isn't too early, for the place is much older still. That room had never been found though, it is hidden somewhere and a lot of people have already tried but none succeeded. The find for that place will very much be an eye-opener for everyone, for not only it will say that such a place in there was actually real, but they'll also know what sorts of horrors have been done in it. That day, Ronald is looking forward as he arrives at the place, for he has modern equipment which might finally find that room and end the stories here, that's so it can be turned as facts too. But not until he solves his problem there first.
Ronald roamed around the place just to take a look where he should use his equipment and potentially find that room quickly, but he got lost and now he couldn't find his way there! Ronald needs some fresh-air now for this frustrates him to the point that he can't breathe too well. Escape players, will you help Ronald here so he can escape the luxurious place for the moment?
Escape From Luxury Mansion is another new point and click indoor escape game made by Games 2 Rule.
Walkthrough video for Escape From Luxury Mansion
SIMILAR ESCAPE GAMES