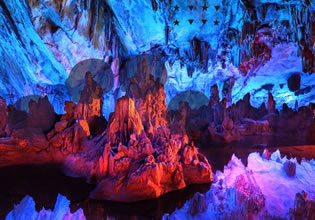 Escape From Halloween Cave
The Halloween cave as people call it is a place they all go to especially in Halloween for an adventure. The cave is not too dangerous though, but there are still dangers there just like any other cave in the world. That day, Thea and her friends are there for they all wanted to go venturing. Thea is quite excited for she is with friends she can trust and she had never been to the cave for years, this is the first time she'll be there again and it's going to be a lot of fun. The fun is good, but it all turned slightly sideways though when something happened to Thea!
Thea got separated from her friends and now they cannot find each other! Thea can hear them in the distance but she can't get to them. Thea needs to do something here and she needs to think for this adventure had now become not-so easy, escape players would you like to help her with this situation? If so then be very careful, for there is that danger that you might push her deeper under the ground. Help her find her friends or better yet, just escape the cave.
Escape From Halloween Cave is a brand new point-and-click underground escape game released by Games 2 Rule.
Other games by -
Walkthrough video for Escape From Halloween Cave