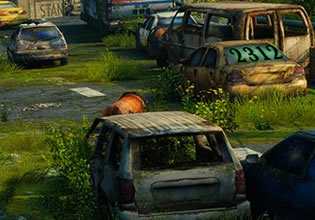 Escape From Dissipated City
The city here now is starting to become like a forest, for it is being quarantined and that's until now even when nobody is really there. It seems that something very serious happened there, it isn't really clear what actually occurred there but now it can be seen that the place have really gotten swallowed by whatever the problem is there. As a person who is interested in the place and is willing to take on the risks that it poses, Alex is in there trying to discover it. But guess the risk was up-front for him first for when he entered and went around the streets, he got lost!
Alex is now in concern for his life there and things are not becoming easy to solve there, but he must not remain in concern though, he must do something or he will get even more lost in the place. Escape players, will you help Alex here with this problem so he won't still be in the place even when the sun sets?
Escape From Dissipated City is a brand new point-and-click city escape game from Games 2 Rule.
Other games by -
Walkthrough video for Escape From Dissipated City