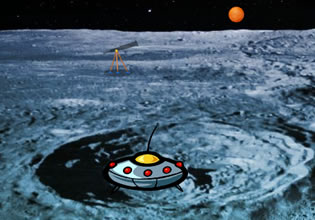 Escape From Adventure Space
Humans are now space travelers, but even then Earth is still the home-base for a lot of people really don't want to leave a place as beautiful as the Earth. Rene however was one of the space travelers and she is traveling off into the cosmos to different lands in search of knowledge and data, well she already has a lot of that and soon she will be returning home to store the treasure-trove of information she collected.
Rene however is currently experiencing a problem and it's serious, for she is stuck in this one planet because her ship won't start. Rene will have to fix this but she is really going to need some help so that this fix can be a lot quicker. Escape players, Rene travels alone and that's why she has no help, would you like to be the helping-hand here so that she can be on her way home soon?
Escape From Adventure Space is another new point-and-click space escape game made by Big Escape Games.
Other games by -
Walkthrough video for Escape From Adventure Space