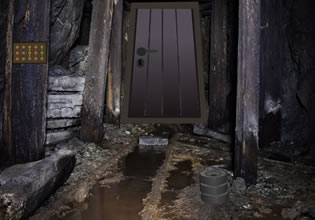 Escape From Abandoned Mine
The abandoned mines under the mountains are currently safe to go into, but one should not really trust underground tunnels or pits for just about anything can happen in them, and almost always they are fatal. Marvin is in the mine at the moment for he came due to various reasons. One, to see what interesting and valuable things he can find there, and two, he just wants to go on an adventure there. Little did he know there was something for him down there and he will get caught in it!
Marvin got lost in the tunnels and now the dangerous issue begins. He is now concerned of taking a tunnel there for not only it could get him out of there, it might also bring him even deeper into the earth. Escape players, Marvin needs help with this now before things gets much worst. Will you be able to get him out safely?
Escape From Abandoned Mine is another new point-and-click underground escape game made by Games 2 Rule.
Other games by -
Walkthrough video for Escape From Abandoned Mine