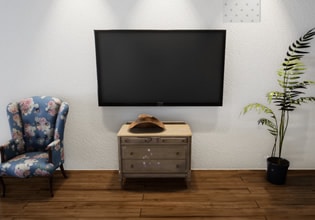 Escape Fan Room 06 Escape
In the previous escape, we joined Lino who found himself mysteriously locked in his own room, thanks to your help escape players he was able to get out. But this time we will join another person who is going to get themselves purposely trapped and then try to get out from the said place where they were. The said person was Carol and she will be tackling the challenges posed by this escape house there in their neighborhood!
She is very much ready for the escape challenge, the escape house had just popped in the place in under a week and it's one that she had been waiting for in such a long time. Finally, Carol is going to get her skills in escape sharpened and escape players, you will be a part of this too! Come and join with us here then, play as Carol and escape from this simple yet complicated house which was built especially to trap people.
Escape Fan Room 06 Escape is a new point and click room escape game created by Ainars for Escape Fan. This game is a continuation of the previous one as its sequel, and is a part of the first game as the start of this series. Examine each area of the rooms to find exit door codes and escape!
Other games by -
Walkthrough video for Escape Fan Room 06 Escape