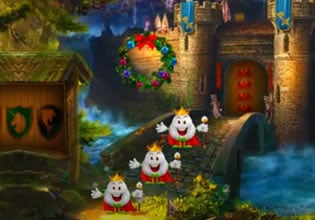 Equestrian Woman Escape
Sally the equestrian woman is a genius when it comes to horses, it seems that these majestic beasts are really attached to her and they would jump around joyfully when they are out with her. That's why Sally here is pretty famous for her skills and raising and taming horses is a really good fit for her aura. Whenever she roams around the village with a different horse daily everyone is in awe with her. But that day though it seems that something happened and now she needs help!
Sally got trapped inside a house there in the village and right-now it is still a mystery of why that happened to her! Okay maybe questions will be asked later, for she needs help there and she definitely needs it now. Escape players, you are one of the villagers here who found Sally trapped. Will you be able to find anything and make use of those then to get her free? Carefully now, for she has her horse with her and the beast needs to keep calm the entire time or they will both get hurt in there.
Equestrian Woman Escape is a brand new point and click rescue escape game released by Games 4 King.
Other games by -
Walkthrough video for Equestrian Woman Escape