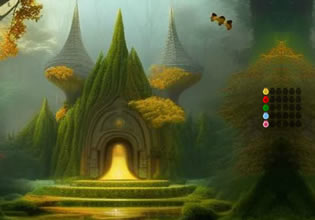 Endearing Fairy Sana Escape
For the first time, Martin was called to the fantasy forest for a mission! He is never called for anything, he comes to this place by his own freewill and because of this he is concerned, for something serious might be happening in the place, and so he is right.
Martin was approached by the lesser fairies in the forest then, they told him that Sana who is the high fairy of this forest just got trapped by some magic and she could not escape! Martin was dumbfounded then, for how could a high fairy be overpowered? And what can he do to help? Well, it seems that they need all the help that they can get for this, but still what can Martin do? It's not like he will decline this anyways. Escape players, imagine you are Martin here, will you be able to help Sana get free? Careful then, for this is magic we are talking about.
Endearing Fairy Sana Escape is the newest point-and-click wilderness rescue escape game created by WoW Escape.
Other games by -
Walkthrough video for Endearing Fairy Sana Escape