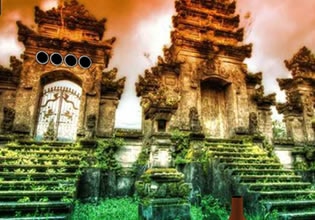 Empire Temple Escape
The empire's temple is a very secretive place, even though it is already old and now stands as a ruins, it still wouldn't let its secrets go especially that said treasure it's hiding. Nowadays only a few believes in the treasures that it keeps, that's because for decades they have tried their best to find it but the place remained vigilant in keeping its loot. Some stuff about it have already been uncovered, but not its valuable bounty. That day however, Ronald will attempt this treasure hunt, for as one of the small group of believers which is still awaiting for that treasure to be found, he will finally make this mission for he now has funding, but little did he know his trip there will be downright unsuccessful.
Ronald wasn't able to find clues or anything, not even a puzzle! And so the treasure of the place remains a secret. Maybe he can regroup and reattempt this mission someday when he once again has funding. But then when he was about to leave from the place however, he realized he was now lost in there and he really couldn't navigate back even though he tried! Okay, he didn't get the treasure of the place and now he is lost, this is definitely a failed attempt and he even has a necessary thing to do afterward then, like to escape and he must do it now! Escape players, Ronald here needs to keep moving or he will be spending the night there in the temple. Will you be able to help Ronald on this so he can escape safely?
Empire Temple Escape is another new point and click ancient area escape game made by WoW Escape.
Other games by -
Walkthrough video for Empire Temple Escape