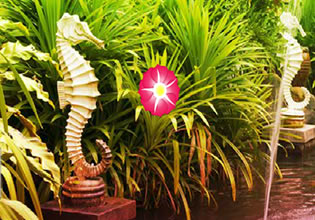 Emancipate Worm In Garden
Emancipate Worm In Garden is a brand new point and click garden rescue escape game released by Games 2 Rule for more dose of fun with us everyday. Have Fun!
The garden around Sonia's house has this secret and that was the main thing that is making the place lush. That thing is an animal and is a worm made of magic! For years, none of Sonia's plants had died and it just keeps growing beautifully, she only has to trim it and shape it to whatever she likes, everything there is all thanks to the worm which she protects and hopes it would produce more of itself. But one day however as Sonia was fixing-up some stuff in that garden of hers making it beautiful, she found something which she did not expect and it involves her magic worm!
There was a trap in her own garden and it successfully caught her magic worm beneath the soil! That got Sonia pretty concerned for somebody had infiltrated her property and probably knows about the secrets of the worm. She needs to be more careful now and purchase fences to cordon this place, but first she must get her worm out for that one she treasures the most. Escape players, join Sonia here as she tries to save her worm before it gets hurt or killed. Good luck everyone and enjoy with us everyday!