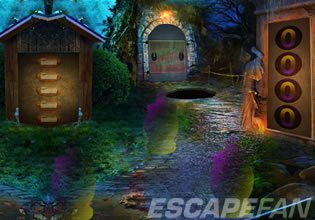 Elated Orange Escape
Fruit-people are living together with the humans there and things are just normal, some of the fruits there are giving joy to everybody and who wouldn't want to be happy? As a human resident there, Daphne can see that clearly and that's why she cares about the fruit-people there, she was even friends with some. That day though, Daphne never thought about it but she was actually going to rescue one of them!
Daphne found one of the cheerful oranges and he is trapped in one of the houses there! Daphne have no idea why this one is trapped, but she will rescue him for he needs help. Escape players, would you like to help Daphne here as well? Delicately in getting him out then, for fruit-people are often sensitive.
Elated Orange Escape is a brand new point-and-click rescue escape game released by Games 4 King.
Other games by -
Walkthrough video for Elated Orange Escape