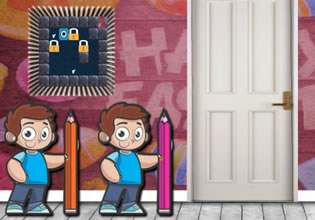 Egg – Cellent Escape
There is an Easter escape house here for everyone to try in the neighborhood! Other people have tried it already and they were satisfied for not only it was fun, but also gentle. The challenger must select what they need to face in the rooms there, it could either be just an escape, or a rescue for someone. As the current challenger there, Manny decided on someone to rescue in the place and so he got that.
His task there is to rescue a trapped boy in a room there, he doesn't know if this will be hard for he didn't hear anybody he knows who selected this option. Escape players, you will now be in the shoes of Manny here, will you be able to rescue the boy somewhere in the rooms of the house? There are Easter egg clues in there so don't forget to check them out.
Egg – Cellent Escape is the newest point-and-click indoor rescue escape game from 8B Games.
Other games by -
Walkthrough video for Egg – Cellent Escape