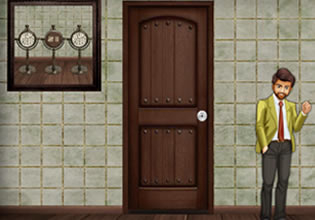 Easy Room Escape 96
Jacob escapes finally and he is thankful of that, but the challenges of the place will not be over yet though, it continues and for the next one to try it, Merton is ready.
Escape players, Merton is kind of different than Jacob, he is a bit confident, but we all know that this confidence may or might not help the challenger, mostly may not and it's likely he'll need some help there at some point. Come and help Merton here then until he needs it, use your skills and logic so he can escape the house easily.
Easy Room Escape 96 is another new point-and-click indoor escape game made by Amgel Escape. This game is a continuation of the previous one as its sequel, and is a part of the first game as the start of the series.
Other games by -
Walkthrough video for Easy Room Escape 96