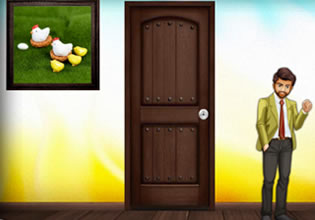 Easy Room Escape 93
Alexander escapes the house easily, there are really talented people who doesn't find these escape places difficult, but there are factors that helped him still like your help escape players and the place's difficulty too. Well that's over now and it's for the records, now the next challenger comes.
The next one who will take this place on is Ira and even when she is in doubt of how she will fair there, she'll still go for all she knows, she might find the challenge easy. Escape players, imagine you are Ira here and you are to help her escape. Will you be able to get her out of the house then so she'll do well like Alexander?
Easy Room Escape 93 is a brand new point-and-click indoor escape game from Amgel Escape. This game is a continuation of the previous one as its sequel, and is a part of the first game as the start of the series.
Other games by -
Walkthrough video for Easy Room Escape 93