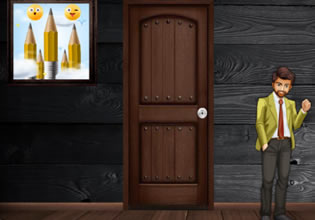 Easy Room Escape 92
And Dexter finally escapes, it was tough for him but he had fun though even if the situation there got a little hard for him. Now for the next challenger, we will join Alexander who is now in the initial rooms of this so called easy escape house. He knows it isn't going to be so easy, but he might fair well, at least that's what he thinks.
Escape players, come and join Alexander here now as he is the next one after Dexter. Will you be able to see him out of the place with the use of your skills and logic to help?
Easy Room Escape 92 is a brand new point-and-click indoor escape game from Amgel Escape. This game is a continuation of the previous one as its sequel, and is a part of the first game as the start of the series.
Other games by -
Walkthrough video for Easy Room Escape 92