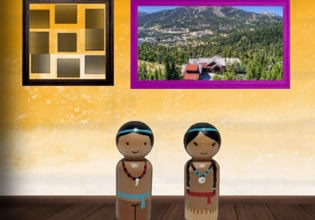 Easy Room Escape 91
Dexter is still being put down by the so called easy escape house here, he tried his very best but still nothing worked. Well, a few things did but the result he wanted is still not being realized, and that is to really escape the place, so much for its name then.
Escape players, looks like Dexter here is going to need some more help for it seems that this is starting to get interesting for him. Will you help him escape so he finally can and tell a story then?
Easy Room Escape 91 is another new point-and-click indoor escape game made by Amgel Escape. This game is a continuation of the previous one as its sequel, and is a part of the first game as the start of the series.
Other games by -
Walkthrough video for Easy Room Escape 91