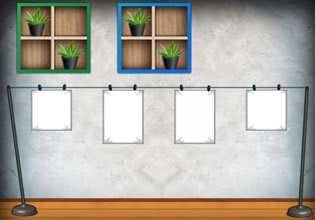 Easy Room Escape 78
And so it seems, Sebastian have miscalculated on the place's challenges here, for the house was well created and it really gave him an aspiring agent a tough thing to solve. But Sebastian is not going to give-up on this, he is going to escape the house for his dream job is on the line for that.
Escape players, once more Sebastian is going to need some help here for the house is getting more complicated to escape from for its challenges were tougher than he expected. Well, he expected no less from the agency he applied himself for, so will you be able to help him once more so he can finally escape?
Easy Room Escape 78 is the newest point-and-click indoor escape game from Amgel Escape. This game is a continuation of the previous one as its sequel, and is a part of the first game as the start of the series.
Other games by -
Walkthrough video for Easy Room Escape 78