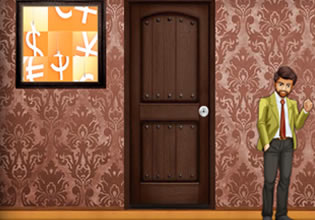 Easy Room Escape 72
Tina is having a hard-time trying to escape and it's now a big concern for her, well that's because if she doesn't escape soon from the test venue then she might lose her chances of becoming an agent.
Escape players, Tina really wants to pass this test here and she is going to do the best she can just to make that happen. But even with that determination however, she is still going to need some help there. Will you help Tina once more with this challenge she has on her hands so she can finally have this next step done as she makes her way to becoming an agent?
Easy Room Escape 72 is a brand new point-and-click indoor escape game released by Amgel Escape. This game is a continuation of the previous one as its sequel, and is a part of the first game as the start of the series.
Other games by -
Walkthrough video for Easy Room Escape 72