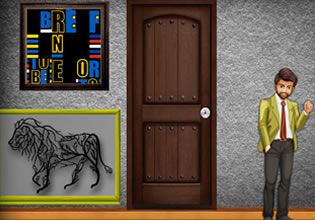 Easy Room Escape 70
Irene was now able to pass through the initial tests of the escape house there, but at this 2nd part though she experiencing a little trouble. She couldn't escape this part of the place and the obstacles there are really holding her back.
Irene feared that she might fail, but she remembered why she entered in this program in the first place and how big her goal was. Irene is going to continue now, will you help her once more then escape players so she can make it within the time allotted time given to her to escape the place?
Easy Room Escape 70 is a brand new point-and-click indoor escape game from Amgel Escape. This game is a continuation of the previous one as its sequel, and is a part of the first game as the start of the series.
Other games by -
Walkthrough video for Easy Room Escape 70