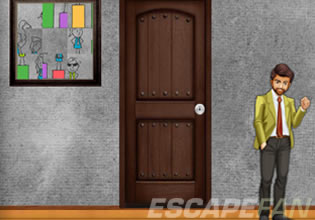 Easy Room Escape 64
Jake was able to escape, that's because thankfully you helped him. This time though, we will be joining Nathan who plans to take on the house which was ironically called the easy escape rooms. Nathan is expecting to not have an easy time in there though, for his friends told him that the challenges there are only getting difficult, plus the new people that are in the place are not making things easier too.
Escape players, this time you will be helping Nathan, will you guide him through the challenges so he can escape the house no sweat?
Easy Room Escape 64 is the newest point-and-click indoor escape game from Amgel Escape. This game is a continuation of the previous one as its sequel, and is a part of the first game as the start of the series.
Other games by -
Walkthrough video for Easy Room Escape 64