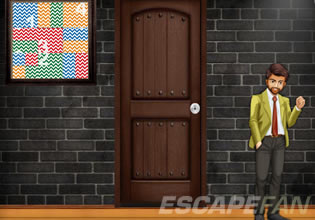 Easy Room Escape 63
In the previous escape, we joined Clea as she tries to escape from the house there, she was able to thanks to you escape players. But this time we will be joining Jake who will now be taking-on not the same house though, but the one next to it! The two houses have the same concepts, but the rooms in each have very different challenges and difficulties however. Rumors are saying that this one that Jake took is a lot difficult, but he will keep going still.
Escape players, Jake is going to check this escape house now, will you join him and work the escape place together? Ready your skills and logic then for you are definitely going to need it there.
Easy Room Escape 63 is a brand new point-and-click indoor escape game released by Amgel Escape. This game is a continuation of the previous one as its sequel, and is a part of the first game as the start of the series.
Other games by -
Walkthrough video for Easy Room Escape 63