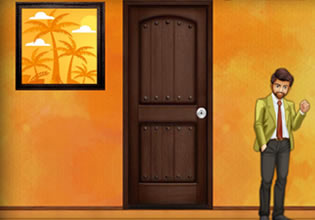 Easy Home Escape
This house here which was at the coast is an escape house and one must escape through the challenges in the rooms in there. At the moment, Mathew is in the place and he is really trying his best to escape from it, but he is not getting much luck in this though and he is still stuck in there.
Escape players, Mathew is still having fun with this however, it's just that the challenges are getting more frustrating for it is actually harder there than he thought. Would you like to assist Mathew then so he can finally escape the rooms and he can go back to the beach? Go ahead, find even more hidden things in the place which you can manipulate and use to escape.
Easy Home Escape is the newest point-and-click indoor escape game from Amgel Escape.
Other games by -
Walkthrough video for Easy Home Escape