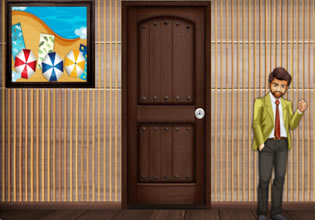 Easy Home Escape 2
In the previous game, we joined Matthew who took-on an escape house in the coast and thanks to your help, he was able to escape it while having fun in the process. This time though, we will be going to the suburbs for there is an escape house there as well. This place is also called an easy escape house, but clearly this thing will not be easy.
The next challenger on this next house was Christine and she is ready to go through the place and its challenges. Escape players, Christine is now in the initial room of this escape house, her attempt to escape now begins. Will she be able to get herself out of there? Why don't you help her then, solve puzzles and all to pave Christine's way to escape.
Easy Home Escape 2 is a brand new point-and-click indoor escape game released by Amgel Escape. This game is a continuation of the first one as its sequel.
Other games by -
Walkthrough video for Easy Home Escape 2