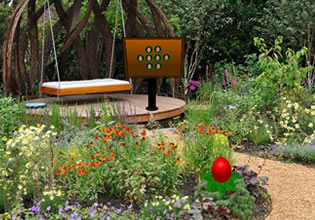 Easter Rabbit Pair Escape
Every Easter, there is something enchanting that's happening in Sigmund's garden, but he only watches and he doesn't get involved. What's happening was there were these two rabbits which roams around and each one was like glistening in the sun. That gives him the idea that these two were not normal. But that one Easter day however, only one rabbit appeared and this one was like asking him for help or something.
This rabbit was just standing there in Sigmund's front door and was just looking at him intently. He doesn't know but it's like the rabbit was telling him something, it's like it wanted him to help find something. Eventually, Sigmund entertained whatever this is and escape players, would you like to see too what is happening here? Join Sigmund then and see what this rabbit wants. Be perceptive for this could be some sort of trouble.
Easter Rabbit Pair Escape is a new point-and-click outdoors rescue escape game developed by Big Escape Games.
Other games by -
Walkthrough video for Easter Rabbit Pair Escape